How do you ensure you have the appropriate water parameters for saltwater aquariums.
Lindernia rotundifolia 3-5" potted
Lindernia rotundifolia 'Variegated' grows on sandy banks along streams in Asia. The plant is undemanding and the stems with marbled leaves quickly form compact groups. Lindernia rotundifolia is suitable both for background and as a solitary mid-ground plant with leaves growing tightly from top to bottom. A good starter plant that thrives under most conditions.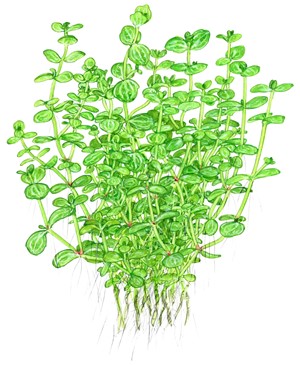 Plant info
| | | |
| --- | --- | --- |
| Type: | Stem |   |
| Origin: | Asia | |
| Growth rate: | High | |
| Height: | 15 - 30+ | |
| Light demand: | Low | |
| CO2 : | Medium | |