Tank Relocations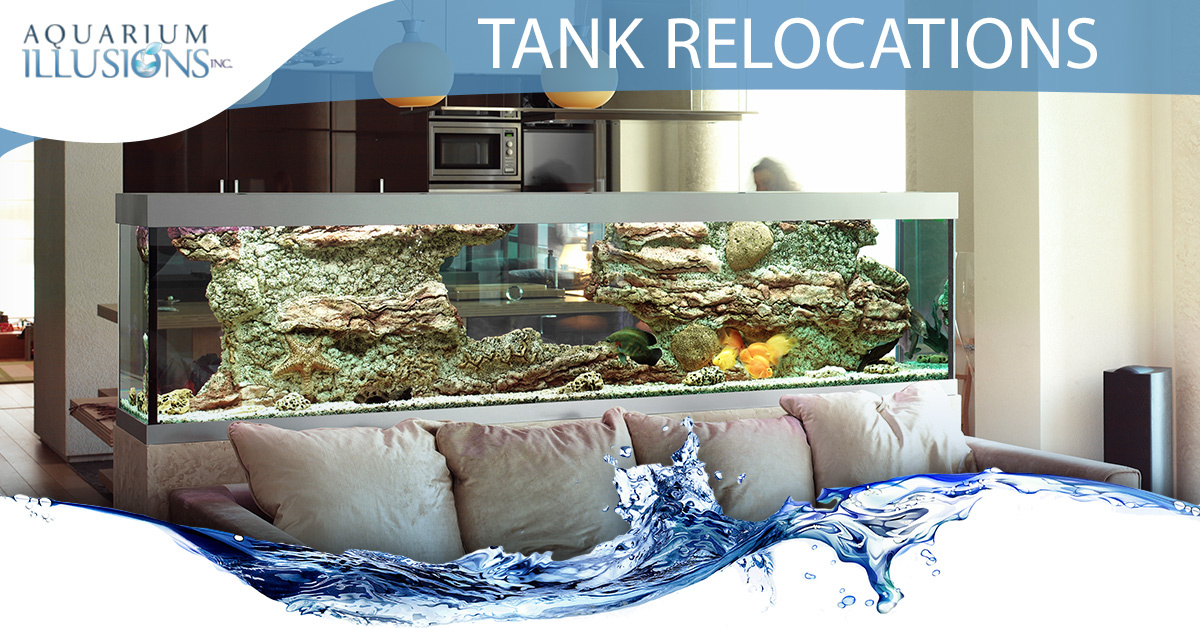 Whether you are moving an aquarium to another room in your home or to another city, Aquarium Illusions can assist you. We offer a wide range of relocation services and will adapt our services to meet your needs for a less stressful move for you and your fish. You can have us coordinate and orchestrate the whole move, or we can assist you with parts of it.
Aquarium Illusions has been moving all sizes and types of aquariums since 1996. We have all the equipment and materials to move your tank and livestock effectively and efficiently. Any move is stressful on the fish, but a well-coordinated move can make all the difference in the health of your fish.
Tank Relocations generally need to be scheduled a minimum of two weeks in advance. Aquarium Illusions is fully insured and follows WCB Best Practices Guidelines on all relocations.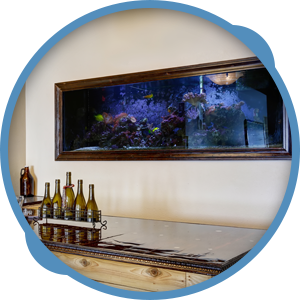 Aquarium Relocation Service Options:
Let Us Handle it for You:
We supply all equipment, manpower, and transportation to relocate the entire system from one location to another. Livestock is moved quickly and with great care to minimize stress. We will come in and tear down the system, move it to the new location, and set it back up again. In most situations, we can have your fish swimming in their tank again within a few hours.
We Prep, You Move:
There are times when people choose to move their own tanks but want assistance with prepping and packing. In this case, our technicians will perform the following duties: drain the system, pack the fish in oxygen-rich bags and styrofoam containers, disconnect the filtration system, disconnect all accessory equipment, remove and pack substrate in containers of your choice, remove and pack the ornamentation, and shrink wrap tank, lids and stand.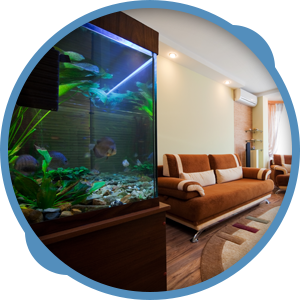 Be Prepared for your Move:
Aquarium Illusions carries Insurance to cover your aquarium in the unlikely chance it is damaged in the move. We can assure you that your fish will be handled in such a way to lower stress, however, due to their fragile nature, we cannot guarantee fish loss or stress-related disease following the move.
Please call our Maintenance Service Department for a quote on complete or partial relocation services. Call (780) 306-3790