How do you ensure you have the appropriate water parameters for saltwater aquariums.
Hygrophila 'Siamensis' 2-3" potted
Siamensis' originates from Thailand and have stems from 15-40 cm and 10-15 cm wide. Leaves are light-green and dense. In open aquariums Hygrophila corymbosa 'Siamensis' grows easily above the water surface, where it forms blue-green leaves and small blue flowers. It grows fast and the shoots must be pinched out regularly if you want to keep the plant under water. An extremely hardy plant, suitable for beginners.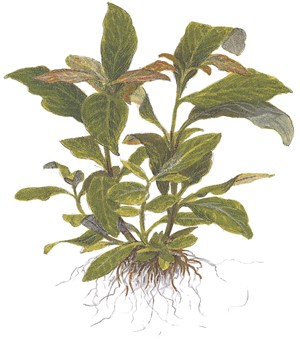 Plant info
| | | |
| --- | --- | --- |
| Type: | Stem |   |
| Origin: | Asia | |
| Growth rate: | High | |
| Height: | 15 - 30+ | |
| Light demand: | Low | |